Leg Cramps: A Painful Disruption to Your DayLeg cramps are sudden, involuntary contractions of your leg muscles that can cause intense pain. They can occur during the day or at...
On by Arun Raj 0 Comments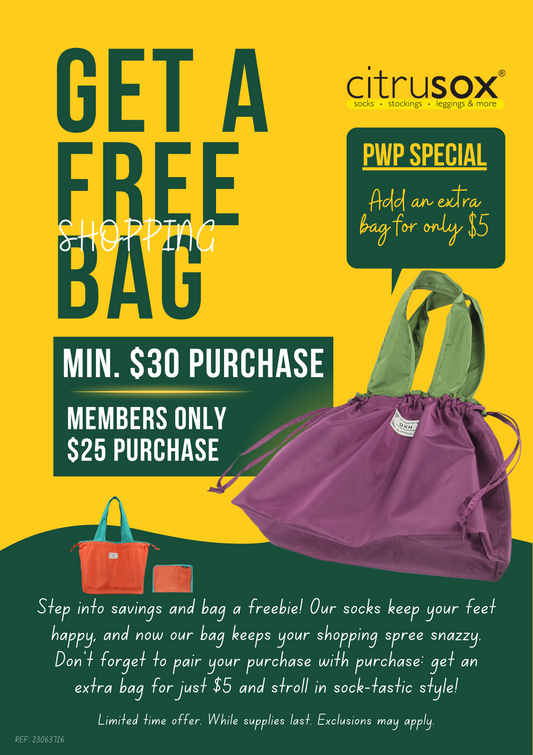 Step into savings and bag a freebie! Our socks keep your feet happy, and now our bag keeps your shopping spree snazzy. Don't forget to pair your purchase with purchase:...
On by Citrusox Shop 0 Comments